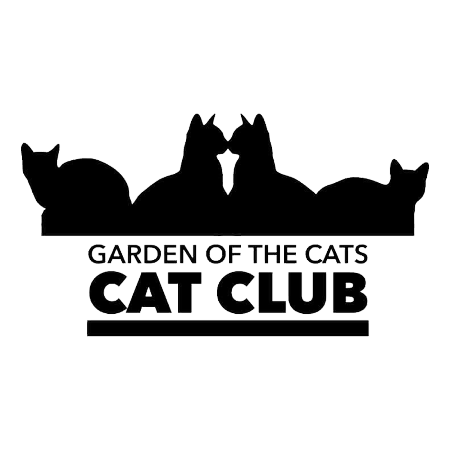 Aside from putting on TICA-sponsored shows, Garden of the Cats endeavors to host other fund-raising events to generate public funds and supplies to provide support for our recognized charities. These events are open to the public, members and non-members alike, to encourage an understanding of our efforts. These events can be found here, on our Upcoming Events page, and on our Facebook Page.
Future events are discussed during regular meetings and decided upon by a majority decision of the members of the organization. Details of the events are handled by an event committee. Committees for each event can be found on this page.
Highland Lakes Pet Food Drive
Garden of the Cats hosted a pet food drive in October 2018, in Highland Lakes, located in Divide, Colorado. The wonderful people of Highland Lakes came together and provided a large amount of food to be donated to Teller County Regional Animal Shelter (TCRAS), a county-run no kill animal rescue and shelter. The food was delivered to TCRAS on October 29, 2018.
Thanks, everyone at Highland Lakes, for your bountiful donations, which were offered out of love for the stray pets of Teller County. Your donations are greatly appreciated by the wonderful people of TCRAS and the pets they harbor.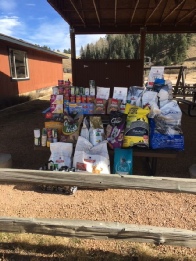 Blankets, Hammocks, and Privacy Curtains
Mary Rish, Kathy Campbell, William Feigt, and Catherine Rudy made numerous blankets, hammocks, and privacy curtains for the Teller County Regional Animal Shelter. The hammocks are for the cats to lounge in and the privacy curtains are to help calm a new resident when it is brought into the shelter. The blankets are wonder fleece/flannel cuddly blankets that the pets use during their stay in the shelter. When they are adopted, the blanket goes home with the pet, so TCRAS is in constant need of blankets. Garden of the Cats continues to make these items as necessary for TCRAS. We will extend our donations to other shelters in the future.
Pet Adoptions
WANT TO JOIN?
If you are interested in becoming a part of Garden of the Cats, click here.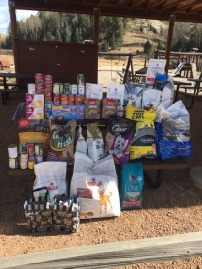 Pictures of the donations that a small community in Divide, CO, a tiny town in the Rocky Mountains, gave to their local animal shelter (TCRAS). The people of Highland Lakes are the salt of the earth and the true heart of humanity. Great appreciation for the efforts of Highland Lakes.
We had our first pet adoption at our first TICA-sponsored show, the Spring Sustainability Expo 2019, held on March 23-24, 2019. TCRAS (Teller County Regional Animal Services) joined us at our show with dogs and cats for a pet adoption. Happy Cat Haven of Colorado Springs had a booth at our show to expose the public to the good work they do for cats that have been given up, many of them with traumatic pasts.
It is our policy to have pet rescues at our shows at no cost to support the great work they do for domestic animals. Join us at our shows to learn more about them, and to possibly find a forever friend.