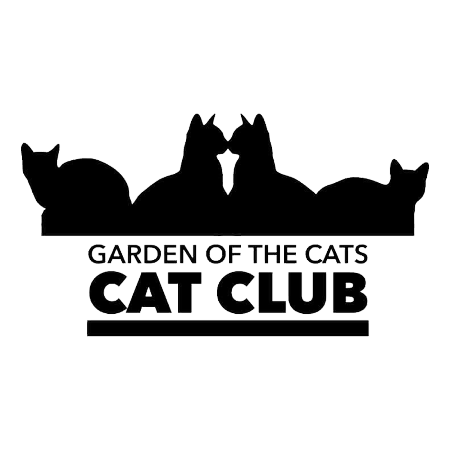 WANT TO JOIN?
If you are interested in becoming a part of Garden of the Cats, click here.
The following are past supported charities, in which we assist and donate to, depending on available funds and needs. We provide food donations and invite shelter animals from these agencies to shows in the hopes of finding new homes for them. Visit their websites to learn more about these agencies.
TCRAS (Teller County Rescue and Animal Shelter) http://www.tcras.org. TCRAS is a no-kill County animal shelter that does great work for stray and lost animals in Teller County. We are beginning our work with TCRAS by making blankets, hammocks, and curtains for the cattery. We also hosted a pet food drive in October 2018, in which we collected donated food from the wonderful people of Highland Lakes, of Divide, CO. We plan on having TCRAS adoptable pets at our hosted shows. A portion of profits from shows will be given to TCRAS.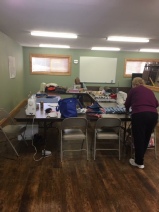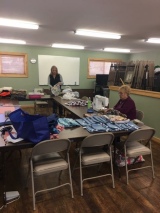 Mary Rish, Kathy Campbell, and Catherine Rudy spent days making blankets, curtains, and hammocks for the shelter pets of Teller County Regional Animal Shelter. They delivered eighteen blanket, twenty-two curtains, and twenty-two hammocks to TCRAS on October 29, 2018. They will continue to make blankets for TCRAS, since these blankets go home with the pets when they are adopted.
Our Donations Committee has decided on the following recipients of club donations raised by our Kitty Prom 2022 professional cat show, being held April 22-24, 2022:
Southern Colorado Spay/Neuter/Rescue, located in Pueblo, CO. https://www.socospay.com/
Happy Cat Haven, located in Manitou Springs, CO. https://happycatshaven.org/
Both of the recipients will get an equal share of the monetary donation from Garden of the Cats, and supplies collected in a donation program at the Kitty Prom 2022.
Garden of the Cats pledges that we will set aside $5 of each cat entry in our Kitty Prom 2022, regardless of class or entry rate. Help us build our donation amount by entering your cats in our Kitty Prom 2022.