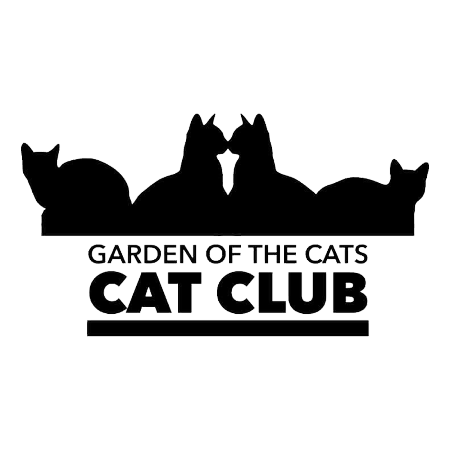 Show Your Own Cat in a TICA Show
Have you ever thought your cat was the most beautiful animal in the world, or the most personable one, and wondered what it would be like to have it compete against other cats? You wouldn't be the first and you wouldn't be crazy for having these thoughts. Everyone who started showing their cats thought that in the beginning. And it doesn't take much to enter your cat in a TICA-sponsored show. If you're even slightly interested in showing your cat, read on to see how easy it is and what rewards you can get from sharing your beautiful cat with others.
The first thing that must be said is that not every cat is made for showing. Even the most beautiful cat with the best pedigree in the world might not like showing. The only way to know is to try it out and let your cat decide. Some cats take to the stage like they're born to it; while others are simply ambivalent to it. Others are a bit meek and some are just not made for stardom. You'll never known until their first show.
If you decide you might like to try it, it doesn't matter if your cat has a pedigree or was adopted from a shelter. TICA-sponsored shows welcome all kittens and cats. What your cat is determines what class it can compete in. The following are the classes in TICA shows:
Kitten championship: pedigreed kittens between 4 to 8 months old.
Adult championship: pedigreed cats 8 months and older, not altered.
Alter championship: pedigreed cats 8 months and older, altered.
Household Pet kitten: non-pedigreed kittens 4 to 8 months old, altered.
Household Pet cat: non-pedigreed cats 8 months and older, altered.
Another way of registering your cat with TICA is to sign up for a TICA account through their TDS Online page (https://online.tica.org/). This will allow you to manage your cats online. You simply register for a TDS Online account on this page by answering a few questions. If you have a pedigreed cat that you received from a breeder, choose Registration from the left menu and start the process by clicking on the Cat Registration from a Breeder Slip option. The breeder should have given you a TICA slip, or a TICA Breeder Slip Number. This process is necessary to register your cat to show in kitten or adult championship, or in alter class. However, without a Breeder Slip Number, you can only register your cat to compete in Household Pet Kitten or Cat class. If that's the case, have no fear, since this is just another class of competition. These classes still compete to receive titles and awards. In fact, your adopted household pet might be competing against pedigreed cats that don't meet their breed standard or never got a Breeder Slip Number. What you should understand is that competition is tough even in the Household Pet classes.
You might be wondering what the criteria is for judging cats in a show. In kitten and adult championship, and alter class, since all these cats are pedigreed, they are judged by how well they conform to their breed standards. Since each breed has their own set of standards, judges must be well versed on all the breed standards. However, this is not the case with Household Pet Kitten and Cat classes. The household pet entrants are usually of unknown pedigree, so they are judged by how healthy they look, how well they are groomed, their personality, and a personal preference of their beauty by the judge. This is a tough competition because household pet owners work hard to make their cats especially beautiful. Many exhibitors (people showing cats) in the championship classes also show cats in Household Pet, so their cats are expertly groomed. You can find tips on how to properly groom your cat for a show here.
Now that you have a registration number for your cat, you're ready to look for a show. There are two places to look: on the TICA website (https://www.tica.org/en/show-calendar) or TICA's online Show Calendar, TOES (http://i-tica.com/en/). TOES is the way you want to go if you're ready to enter a show. Scroll through the list to find a show near you and click on it. In TOES, the listing will most likely have the way to enter the show. If you find a show you want to enter, it's always best to register for an account on TOES. This is like creating your own account with TICA, and is done on the Home Page for TOES. Once you've set up your profile, you can add your cats in TOES. You will use the registration number you received from TICA for your cat to enter it into TOES. This is a great way of populating entry forms by just clicking on your cat when you're ready to enter a show.
There is always an entry fee to show a cat, and these fees allow the club to pay for show expenses. Many clubs offer reduced fees for the entry of a Household pet. However, you will have an enjoyable weekend for the cost.
Let someone at the show know you are a newbie. TICA shows are a great experience for everyone. Most people will take you under their wing and help you through your first show. They will check over your cat's grooming, give you tips, make sure you hear when your cat's number is called to a ring, and explain the whole process to you. But you'll have to say something for them to know that it's your first time. Don't be embarrassed. We were all new at one time. Some show managers will find a mentor for you to help you through your first show if you let them know that it's your first time.
If you have any trouble registering your cat or entering a show, don't hesitate to contact us for help. We encourage show participation, especially in Household Pet classes, to increase our fellowship in the love of felines. Contact any of us at the following emails:
Catherine Rudy: wolfpirateprop@aol.com
WANT TO JOIN?
If you are interested in becoming a part of Garden of the Cats, click here.
Learn more about The International Cat Association (TICA) here.

The only requirement to enter a TICA-sponsored show is that the cat must be registered with TICA. This is easily done online through TICA's website (www.tica.org). There is no need to be a TICA member to register your cat; you simply use their website to register your cat.
If you are registering a Household Pet for show, click on the above TICA link, go down to Fillable Forms in the center of the page, and choose Household Pet Registration. The trick in registering a household pet is picking the right breed for your cat. Even if you think your cat is a particular breed, scroll down the list and choose Household Pet short hair (SH) or Household Pet long hair (LH). You must do this to register for Household Pet because judges do not judge the household pet class cats by any particular breed standards.
Once you've registered your Household Pet Cat, you'll be given a registration number for showing. You will use that when you sign up for shows.