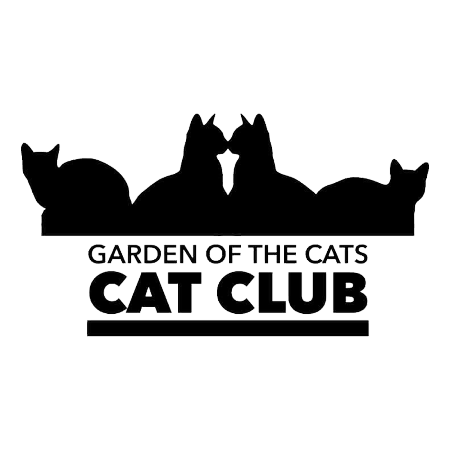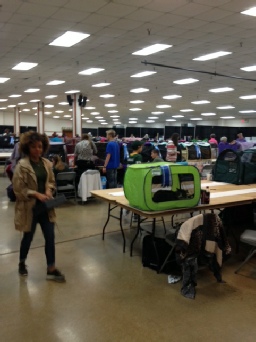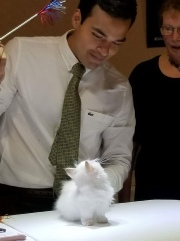 Garden of the Cats is a TICA-affiliated club that participates in TICA-sponsored cat shows in our efforts to accomplish our goals of animal advocacy. These events allow cat owners to showcase their pets for championship titles and awards. Competing cats range from pedigreed cats to household pets, including kittens, which invites everyone to be a part of the event. The only requirement is that the cat must be registered with TICA, which can be done for any cat, regardless of pedigree or no pedigree. Read on to learn more about our reasons for showing cats
Some might wonder why Garden of the Cats puts on cat shows. Simply put, shows allow us to reach as many people as possible at any one time by giving the public an opportunity to see different breeds in a single setting. These events allow the public to interact with experts in the cat world, attend educational seminars on responsible pet ownership, and fall in love with rescue cats looking for adoption. These shows allow us to generate funds to pass on to local shelters and other organizations that depend on donations for continued operation. No membership is necessary for anyone interested in entering these shows, which are open to anyone who has a cat that wishes to show off its beauty, both in physical appearance and personality. The only requirement is that the cat be registered with TICA (The International Cat Association) Read more about entering your cat into a TICA sponsored show here.
Not only is a Garden of the Cats show an educational experience, but it's fun. Garden of the Cats works hard to make our shows interactive and public-oriented. Because these shows have a nominal entrance fee for spectators to help generate funds to donate to other charities, Garden of the Cats must make the show an engaging experience for the public. Not only will spectators be able to interact with the most beautiful cats in the world, but there will be special events to keep the public excited about their time there. Our shows will always be in conjunction with other events, such as craft fairs and expositions, to enhance the experience.
The founding members of Garden of the Cats joined together after developing a fellowship through showing our own cats, after discovering a passion for the goals that are the basis of this organization. Cat shows are a wonderful way of forming lasting friendships and discovering the generosity that lies in most of us for advocating animal welfare. You, too, can cultivate new friendships with other people from different areas that will last a lifetime.
Are you interested in showing your own cat?
WANT TO JOIN?
If you are interested in becoming a part of Garden of the Cats, click here.
Learn more about The International Cat Association (TICA) here.